October 8, 2023
By ibhilab
Ersilia's Visit through IBHI Lab to explore the boundaries of Innovation in AI and Drug Discovery at IMPM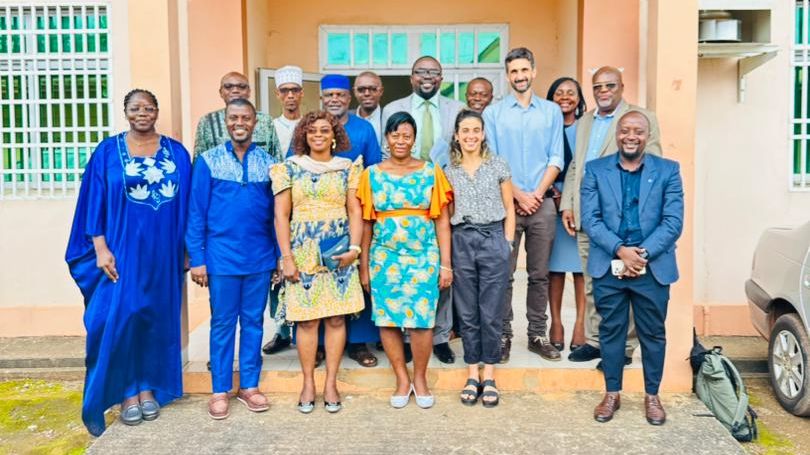 Ersilia's esteemed team joined us at IMPM (Ministry of Scientific Research and Innovation of Cameroon) for an inspiring day of assessing collaboration and joint exploration at the intersection of AI and drug discovery. Starting with a warm welcome and greetings from lab members, our day was set for fruitful discussions after a welcome address by Dr. Justin Komguep Nono, followed by Ersilia's team presentation and an enlightening talk on Ersilia's groundbreaking work in AI and machine learning for drug discovery by Dr. Miquel Duran-Frigola and Dr. Gemma Turon.
The Ersilia team benefited from a guided tour of several IMPM-based laboratories, showcasing ongoing research projects and facilities. Prof Gabriel Agbor, Dr. Protus Arrey Tarkang, Dr. Marcel Tongo, and Dr. Adela Ngwewondo presented their laboratories with expertise spanning from natural plant drug discovery, plant metabolomics for new antimalarials, to HIV control and female genital schistosomiasis.
Research done at IMPM was further explored through talks by IMPM-affiliated researchers M. Leonel Kamguia (IBHI lab PhD student), Dr. Mireille Kameni (IBHI Lab senior postdoc), and Prof Gabriel Agbor (Director of the Centre for Research on Medicinal Plants and Traditional Medicine), touching on various research areas. 
A round-table discussion to identify common research interests and collaborative opportunities, helped set the promise for Ersilia and IMPM researchers to push the boundaries of innovation using AI for Drug Discovery.